survey-report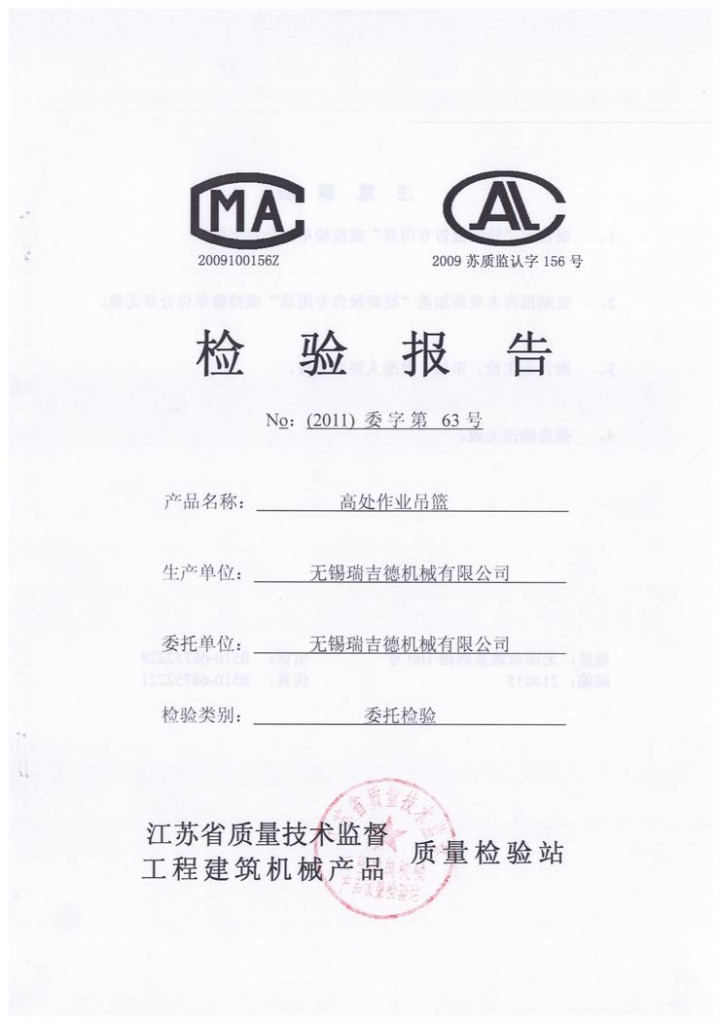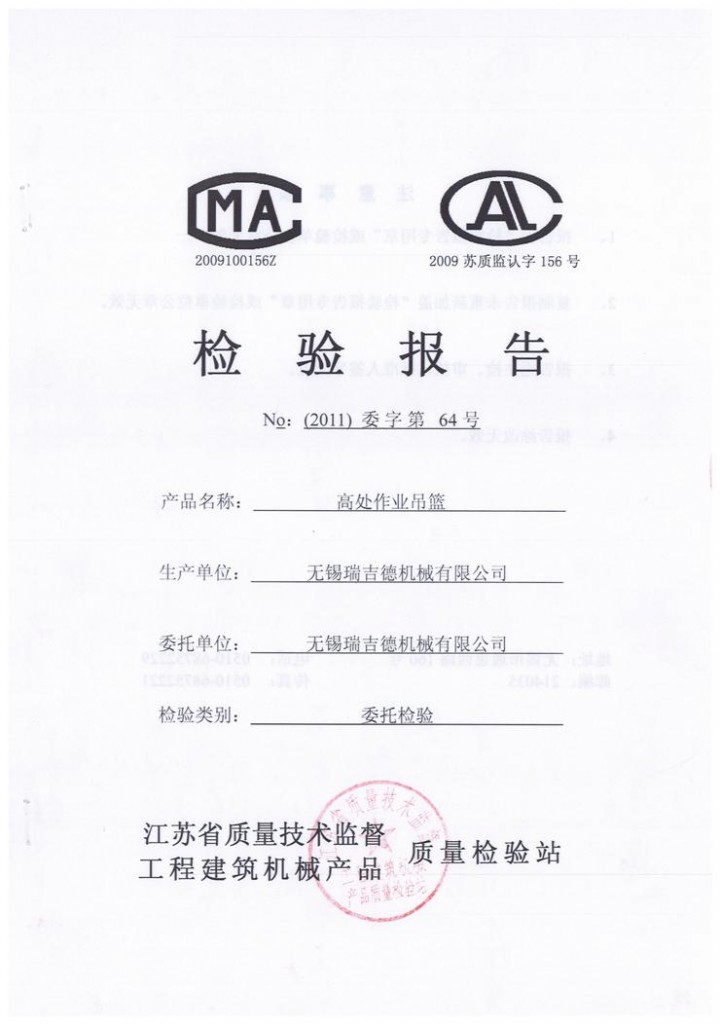 Above is the cover pictures of the two inspection reports obtained.
We have sent ZLP630, ZLP800 products to inspection agency JIANGSU QUALITY INSPECTION AND TEST STATION FOR ENGINEERING PRODUCT OF QUALITY AND TECHNICAL SUPERVISION BUREAU which is approved by our province' official .
JIANGSU QUALITY INSPECTION AND TEST STATION FOR ENGINEERING PRODUCT OF QUALITY AND TECHNICAL SUPERVISION BUREAU  (http://www.jsgcjc.com) Brief Introduction
The station was established in April 1986, and became a provincial statutory testing agencies authorized by the Jiangsu Provincial Bureau of Standards of Quality Supervision. And the station mainly focuses on quality supervision and inspection of the construction products.
The main duties:
1) accept the commission to undertake the inspection of product quality supervision and inspection of construction works.
2) responsible for the arbitration inspection for the quality of the controversial building projects.
3) the quality identification test before the new production' output..
4) the product quality of the construction work commissioned by testing and its technology services;
5) participation in the formulation and modification of standards, and the relevant standard test verification work;
6) bearing the certification test commissioned by the national accreditation .
7) bearing the work on the next level of Quality Supervision, Inspection Station operational guidance, personnel training .
8) bearing the construction work permit detection tasks commissioned by other office
9) reflection the implementation situation of the technical standards and products'quality problems to the higher authorities and relevant departments, and suggestion improvements and treatment advice.
Including technical services – detection range (http://www.jsgcjc.com/default.php?mod=c&s=ss90270a5):
Building materials
Building structure
Curtain walls,Doors and windows
Indoor environment
Foundation
Building energy efficiency
Construction machinery and equipment
Suspended platform is within the scope of the construction machinery and equipment . The Inspection Station's is as follows:
1.Detection of the installation quality; overall performance and running state evaluation of the tower crane, construction hoist, gantry and Derrick material hoist, high operating suspended platform, lifting scaffolding, piling machinery, window cleaning machines and other construction machinery; running state evaluation .
2.Over years of safety assessment for tower cranes, construction lifts
Related Items